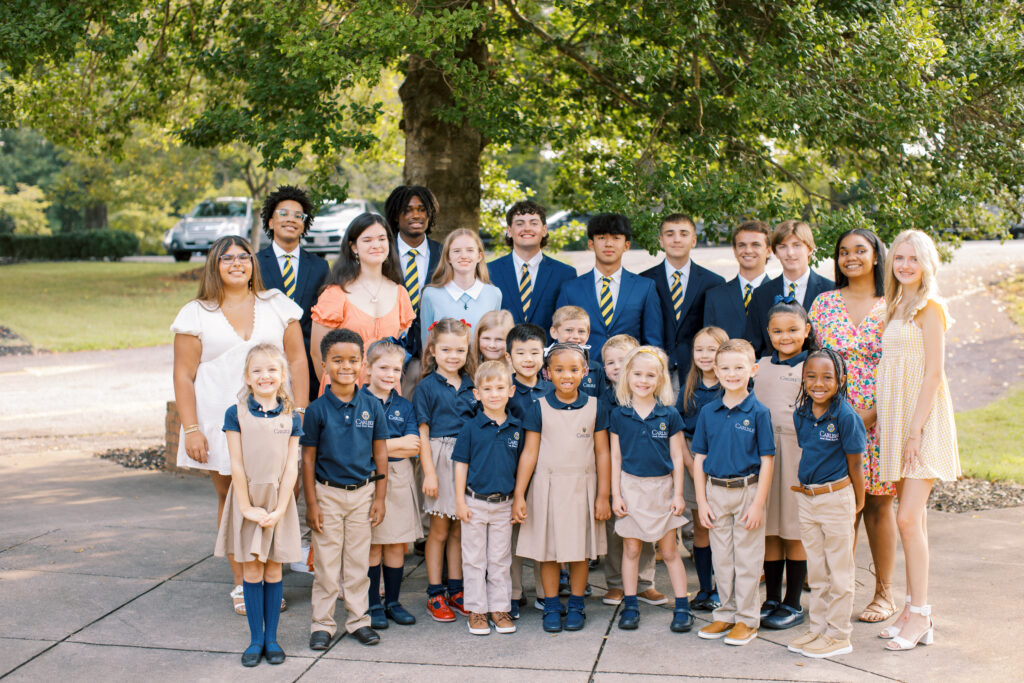 Celebrating over five decades of Academic Excellence
AXTON, VA (August 22, 2023) – For the 55th year, Carlisle School welcomed students, faculty, and staff to their first day of school. Since 1968, Carlisle School has embraced the philosophy of offering a rigorous college preparatory program that encourages intellectual discipline and creativity while fostering character development and individual responsibility. In this monumental year, our students dream of excellence in the classroom, in service to our community, and on the stage and athletic fields. 
Carlisle kicked off the new year with the annual Opening Ceremony, a long-standing tradition that recognizes the senior and first grade classes. This year, the school recognizes the graduating classes of 2024 and 2035. 
Carlisle is celebrating 55 years of first-class academic education, creativity, outstanding teachers, shaping tomorrow's leaders, character development, distinguished alums, intellectual rigor, and excellence in education. While this year is Carlisle's emerald anniversary, the school stays true to its blue and gold roots. What does staying true to blue mean? It means instilling and fostering intelligence, wisdom, and imagination. To uphold gold standards means striving for victory, achievement, and strength by empowering each student to achieve their personal best. 
Head of School, Neal Meyer, said, "I am filled with anticipation and excitement for the 2023-2024 school year. The possibilities are endless when working with such talented students, knowledgeable educators, and supportive parents. I look forward to a year where we turn dreams into reality." Learn more at carlisleschool.org, and stay tuned for more information regarding the 55th-anniversary celebrations.